Hive Visual Moderation API
Hive's best-in-class video moderation detects explicit content including nudity, violence, weapons, drugs, and hate symbols, with human-level accuracy.
Company: Hive
Platform: Server
---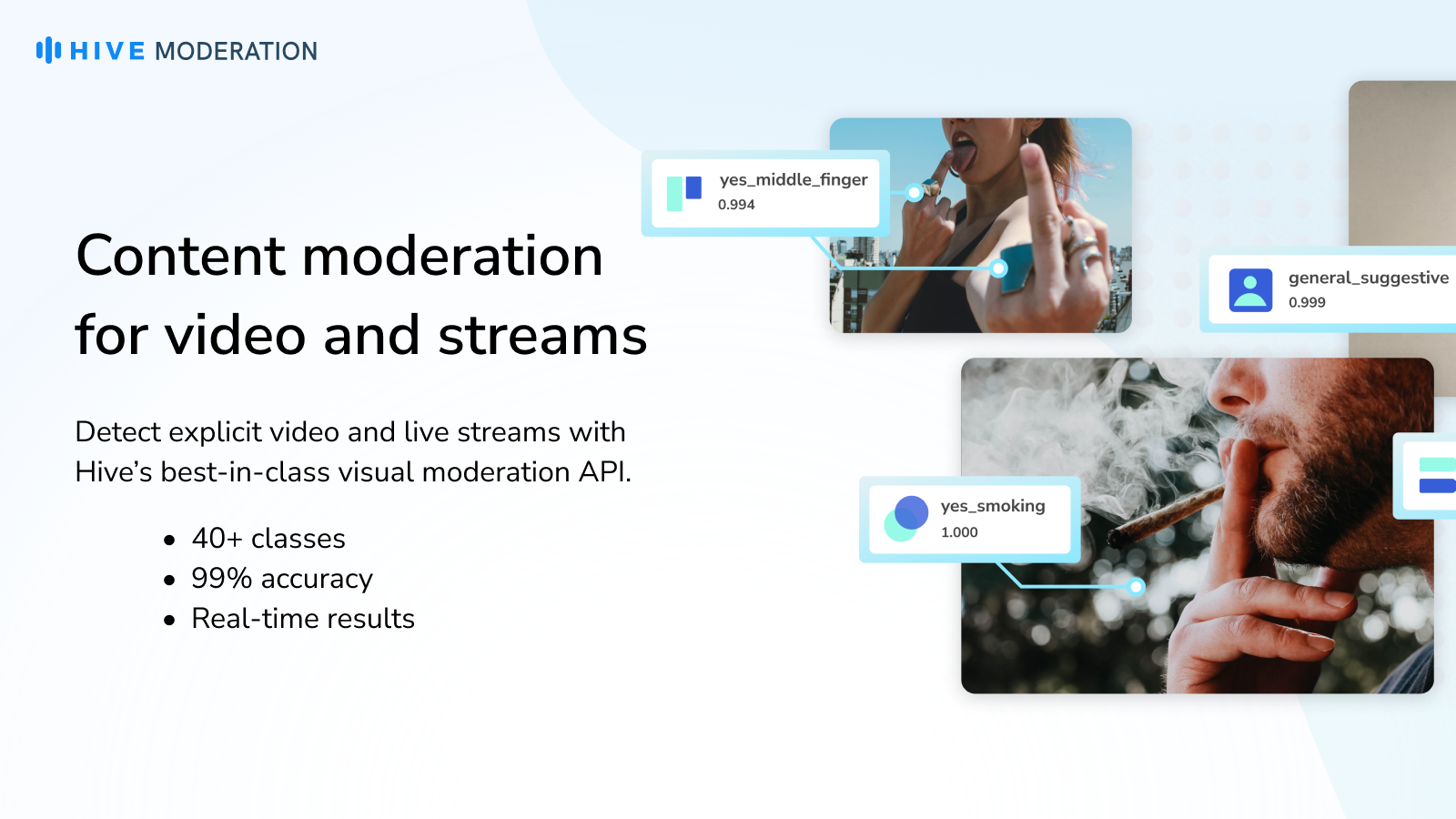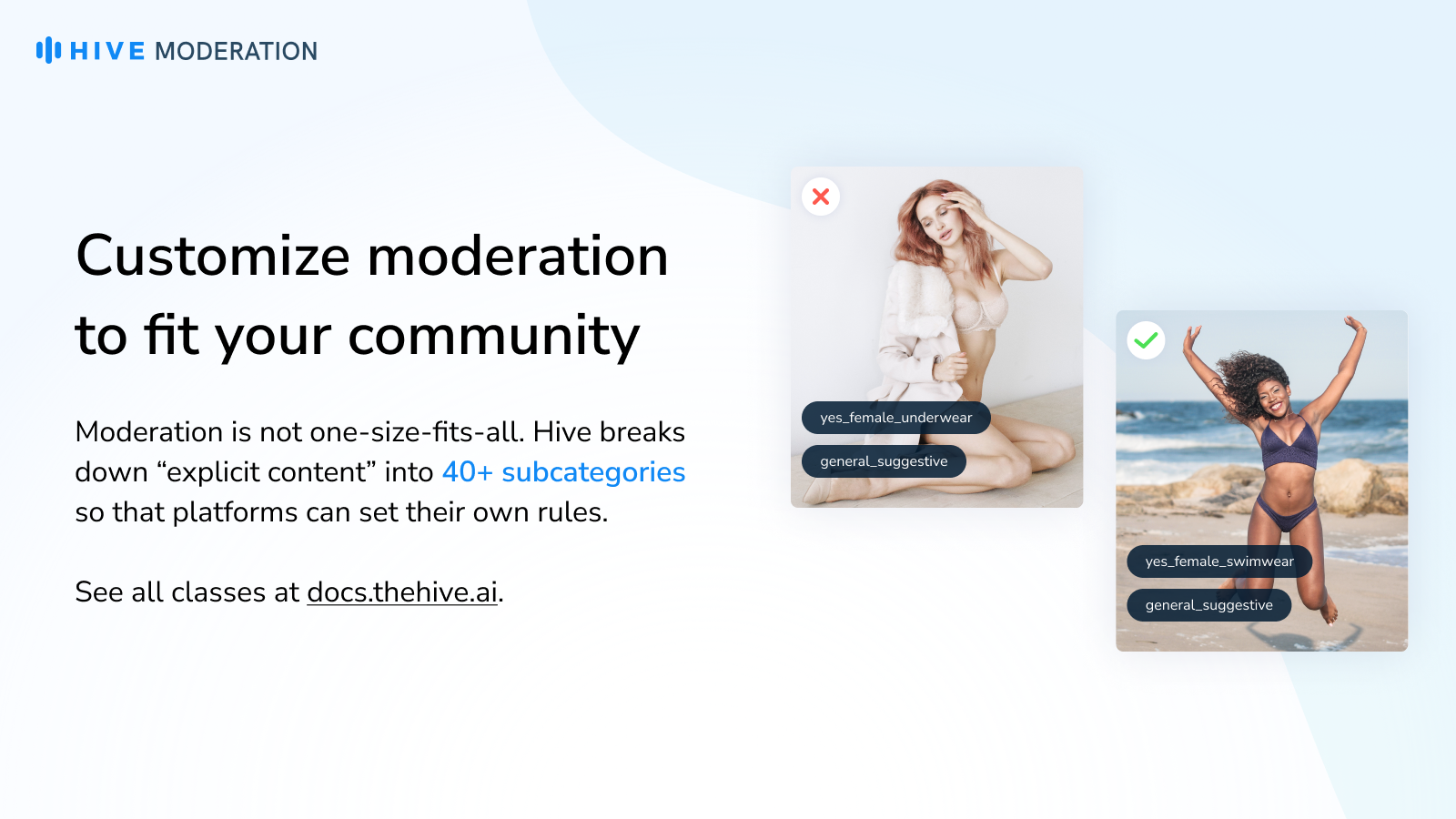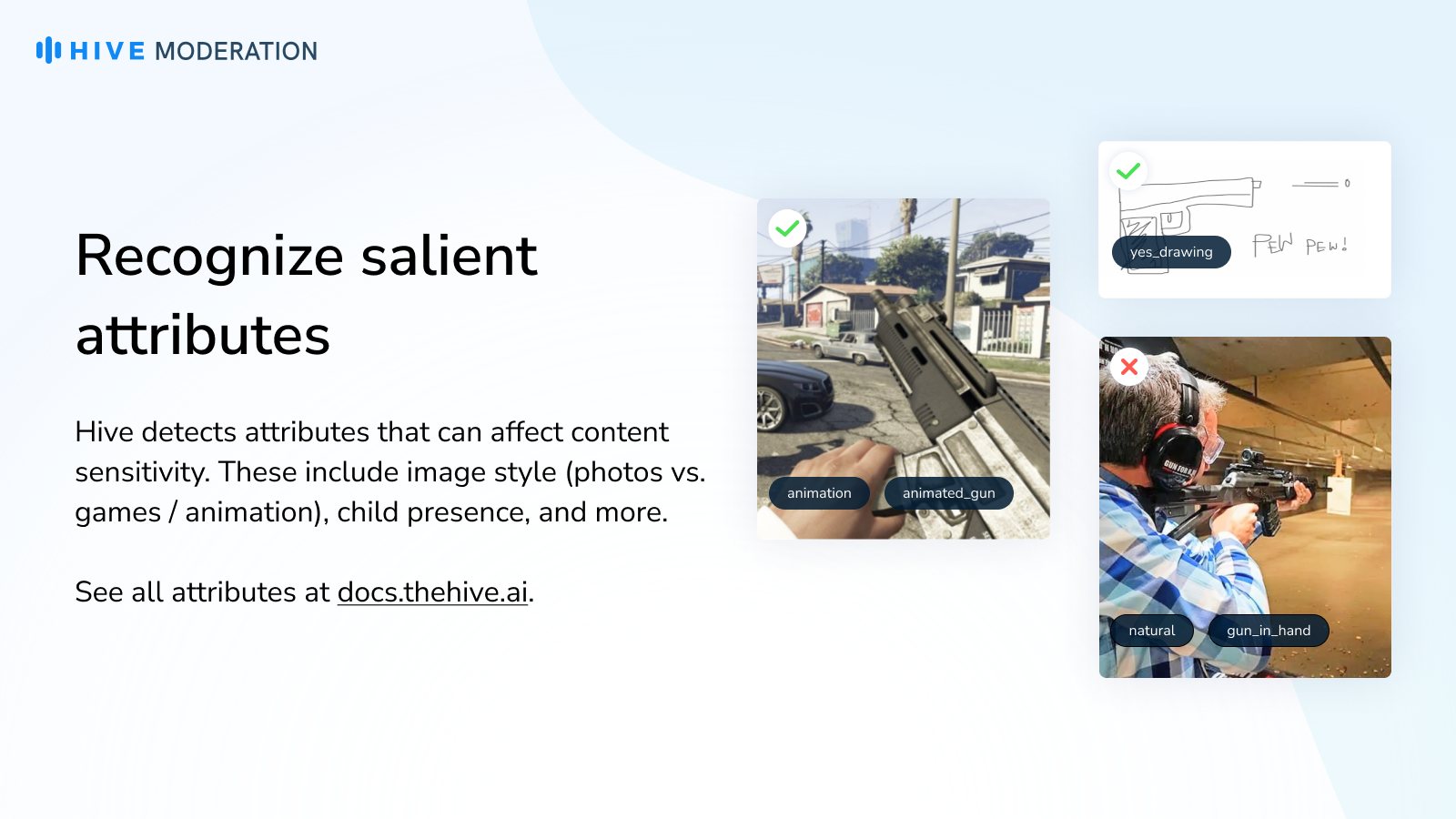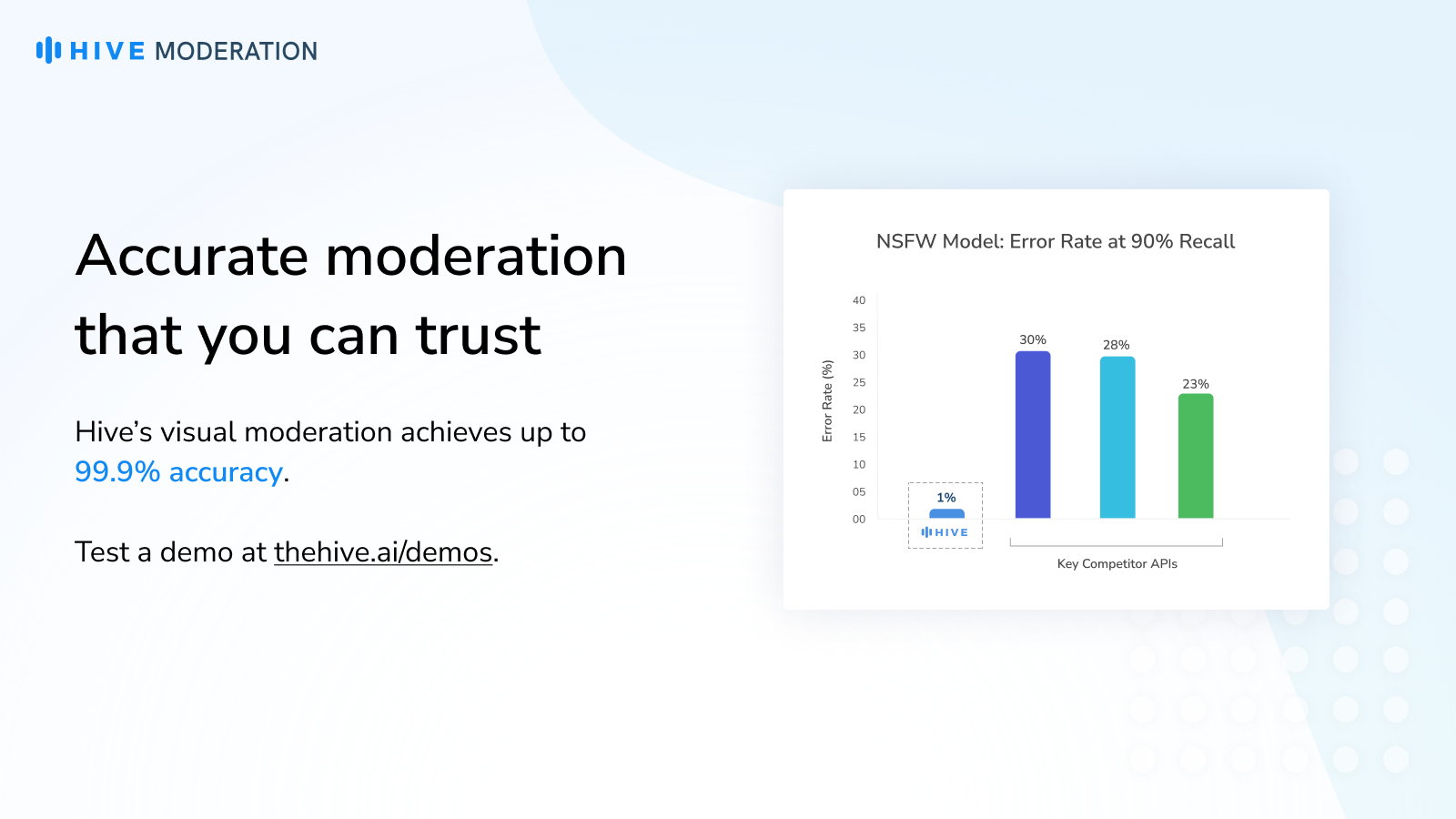 Overview:
Hive's Content Moderation API contains over 40 classes that will process images and video in near real-time. Our model classes include things like nudity, violence, hate imagery and others. This will allow users to ingest metadata quickly and perform any downstream removal of content deemed inappropriate. Customers can decide which classes to use as the most relevant signal for content removal
Use Cases:
Multi-person interactive chat room, live broadcast room, voice signature, IM communication.
Advantages:
1. Over 40 classes.
2. 500ms response times (Latency optimized for real-time processing).
3. 99% precision at 90% recall (best in class model accuracy).
4. Custom Classes Support.
5. API updates quarterly.
Support for live-streaming technologies (RTMP, HLS).
---